The Ultimate Guide to Business Card Printing Services: Get Noticed and Make an Impression
Discover the power of high-quality business card printing services to boost your brand's visibility and leave a lasting impression with professional designs.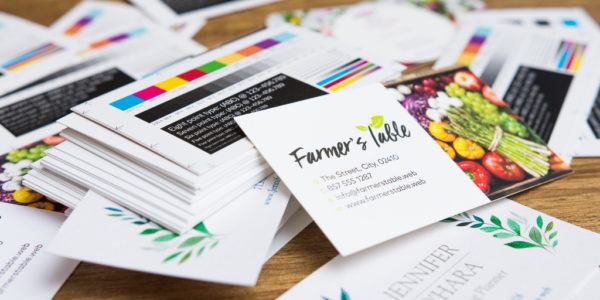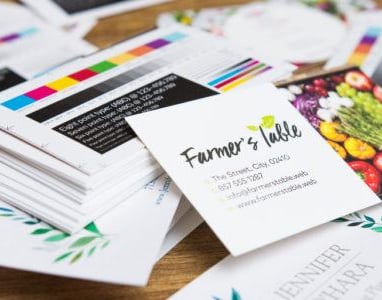 In today's competitive business landscape, it's crucial to stand out from the crowd. One effective way to leave a lasting impression on potential clients and partners is through well-designed business cards. In this comprehensive guide, we'll explore the world of business card printing services and how they can elevate your brand. Read on to discover the secrets to creating eye-catching, memorable business cards that will set you apart from the competition.
The Importance of High-Quality Business Cards
Your business card acts as a mini representation of your brand. It's often the first point of contact with potential customers, making it essential to make a positive impact. High-quality business card printing services offer a range of customization options, including various paper stocks, finishes, and printing techniques. By investing in professional printing, you can ensure your business cards exude professionalism and reflect your brand's identity.
Designing Eye-Catching Business Cards
Creating an eye-catching business card requires careful consideration of design elements. From choosing the right color palette to incorporating your logo, typography, and contact information, every detail matters. A reputable business card printing service will offer design assistance and templates, allowing you to create visually appealing cards that align with your brand.
Choosing the Right Printing Service
Not all printing services are created equal. When selecting a business card printing service, it's important to consider factors such as print quality, turnaround time, pricing, and customer reviews. Look for a provider that offers a wide range of options, uses high-quality materials, and has a track record of delivering excellent results.
Conclusion:
Investing in professional business card printing services can significantly enhance your brand's visibility and leave a lasting impression on potential clients and partners. By paying attention to design elements, choosing the right printing service, and opting for high-quality materials, you can create eye-catching business cards that reflect your brand's identity. Remember, a well-designed business card is a powerful tool that can open doors to new opportunities and help your business thrive in a competitive market.
Order Your Business Cards Now +92 309 309 9988
FAQs:
Q1: How long does it take to receive my printed business cards?
A1: The turnaround time varies depending on the printing service. It typically ranges from a few days to a couple of weeks. Make sure to inquire about the estimated delivery time before placing your order.
Q2: Can I use my own design for business cards?
A2: Yes, most printing services accept custom designs. You can either upload your own artwork or use their design tools to create a unique design from scratch.
Q3: What is the recommended paper stock for business cards?
A A3: The choice of paper stock depends on your preferences and budget. Options include standard cardstock, premium textured paper, and eco-friendly options like recycled paper.